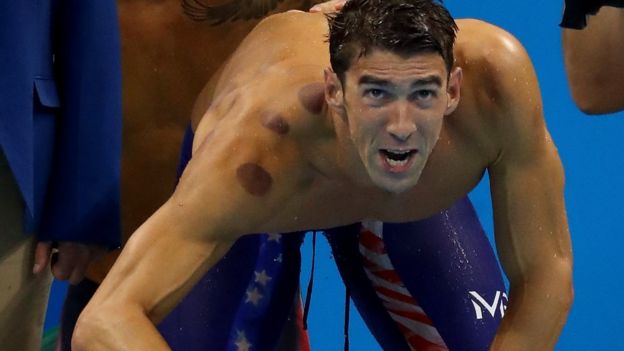 Cupping Therapy the ancient practice embraced by U.S. Olympic athletes
Links to important news about cupping in Rio 2016:
Live Scince
Michael Phelps' Weird Bruises: Does Cupping Therapy Really Work?
Vox
Michael Phelps uses cupping to ease his muscle pain. What does science say?
BBC
Why are so many Olympians covered in large red circles?
Independent
Rio 2016: What is 'cupping' and why are Olympic athletes doing it?
Time
http://time.com/4443105/cupping-rio-olympics-michael-phelps/
People
What Is Cupping Therapy? Why Michael Phelps and Gwyneth Paltrow Put Their Faith in the Ancient Technique